1. Click "Settings"
Access the settings option.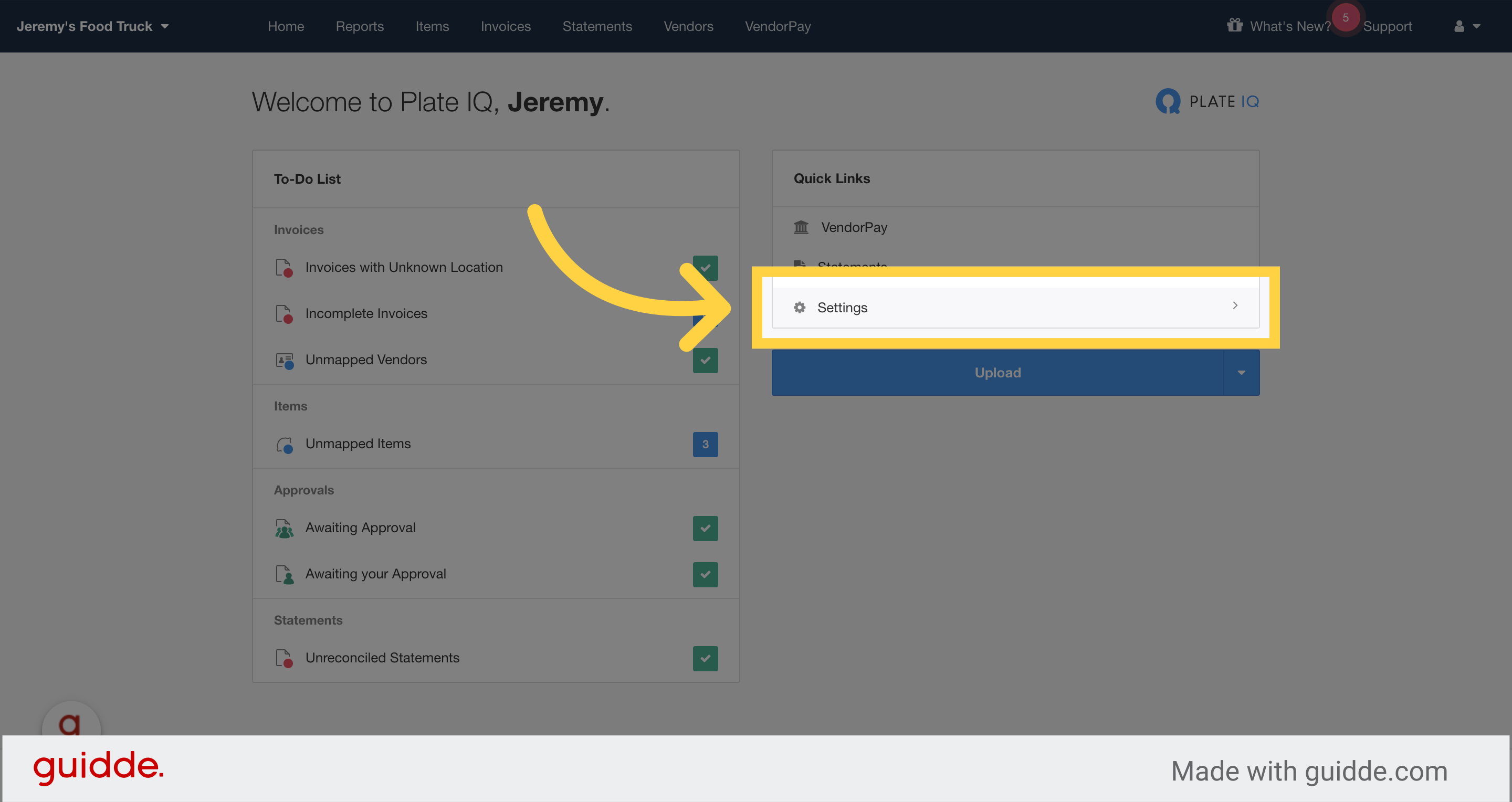 2. Click "Locations"
Navigate to the locations section.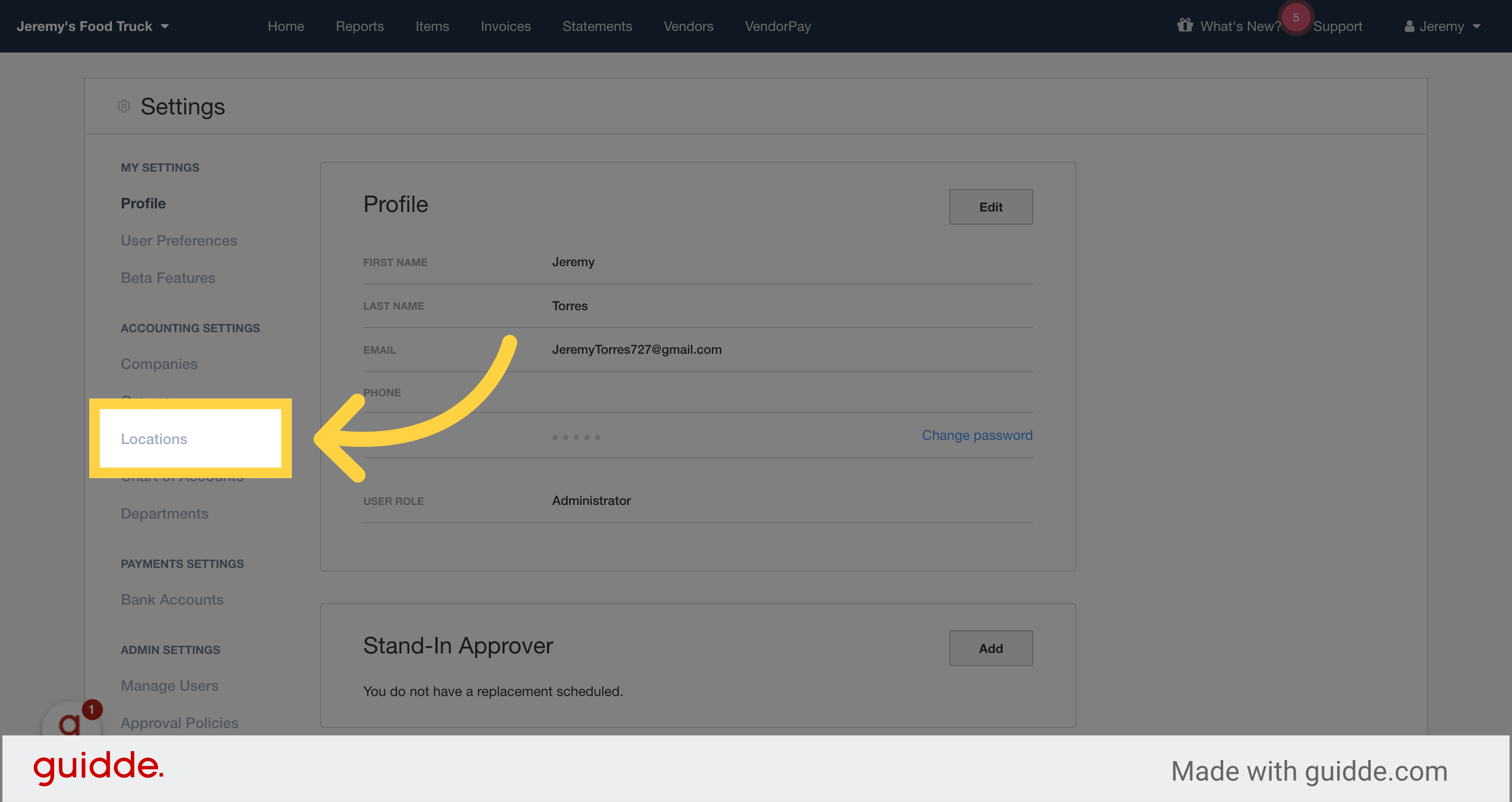 3. Click on the existing Company name.
Select the specific location.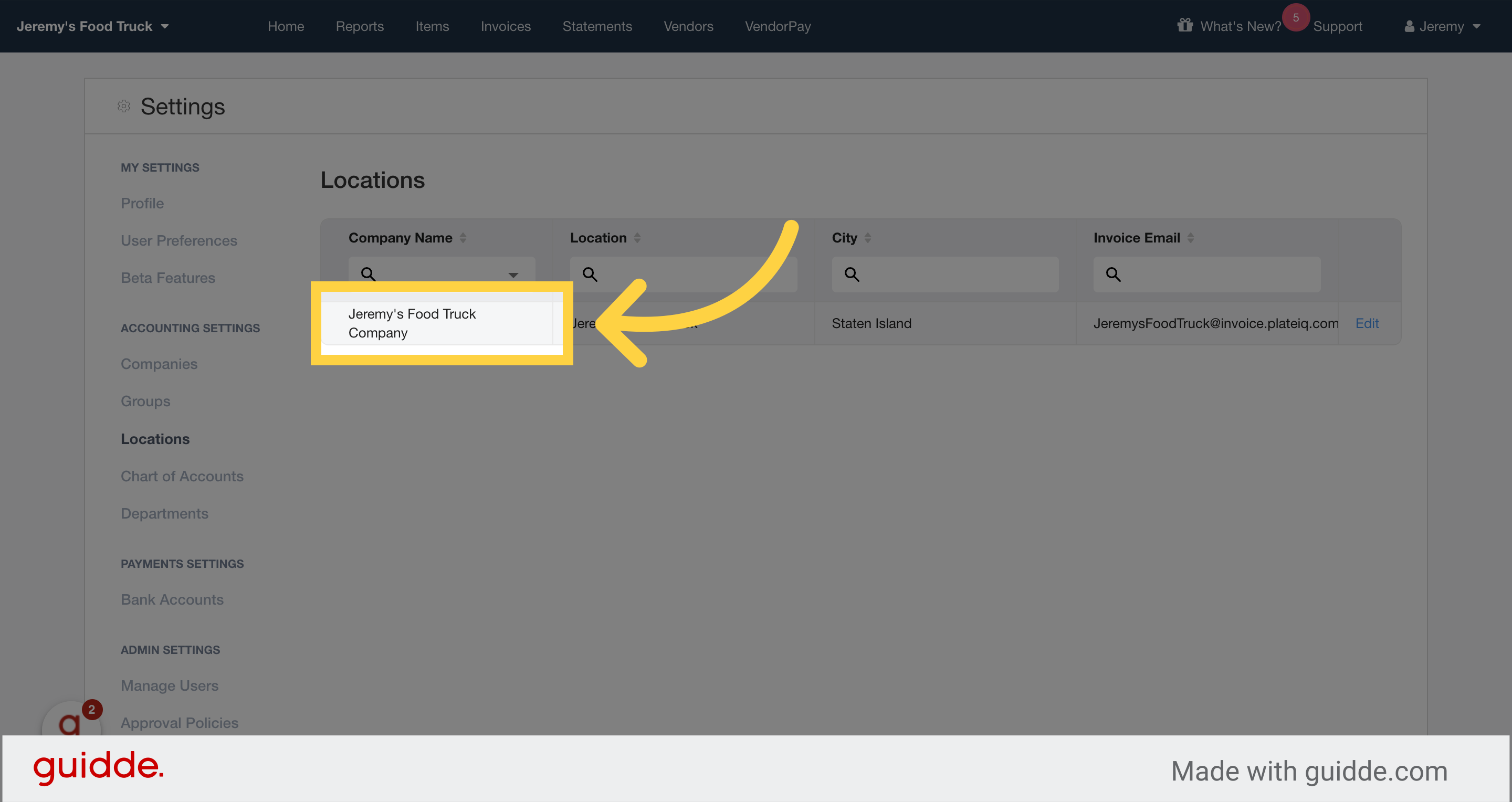 4. Click "Connect to QuickBooks"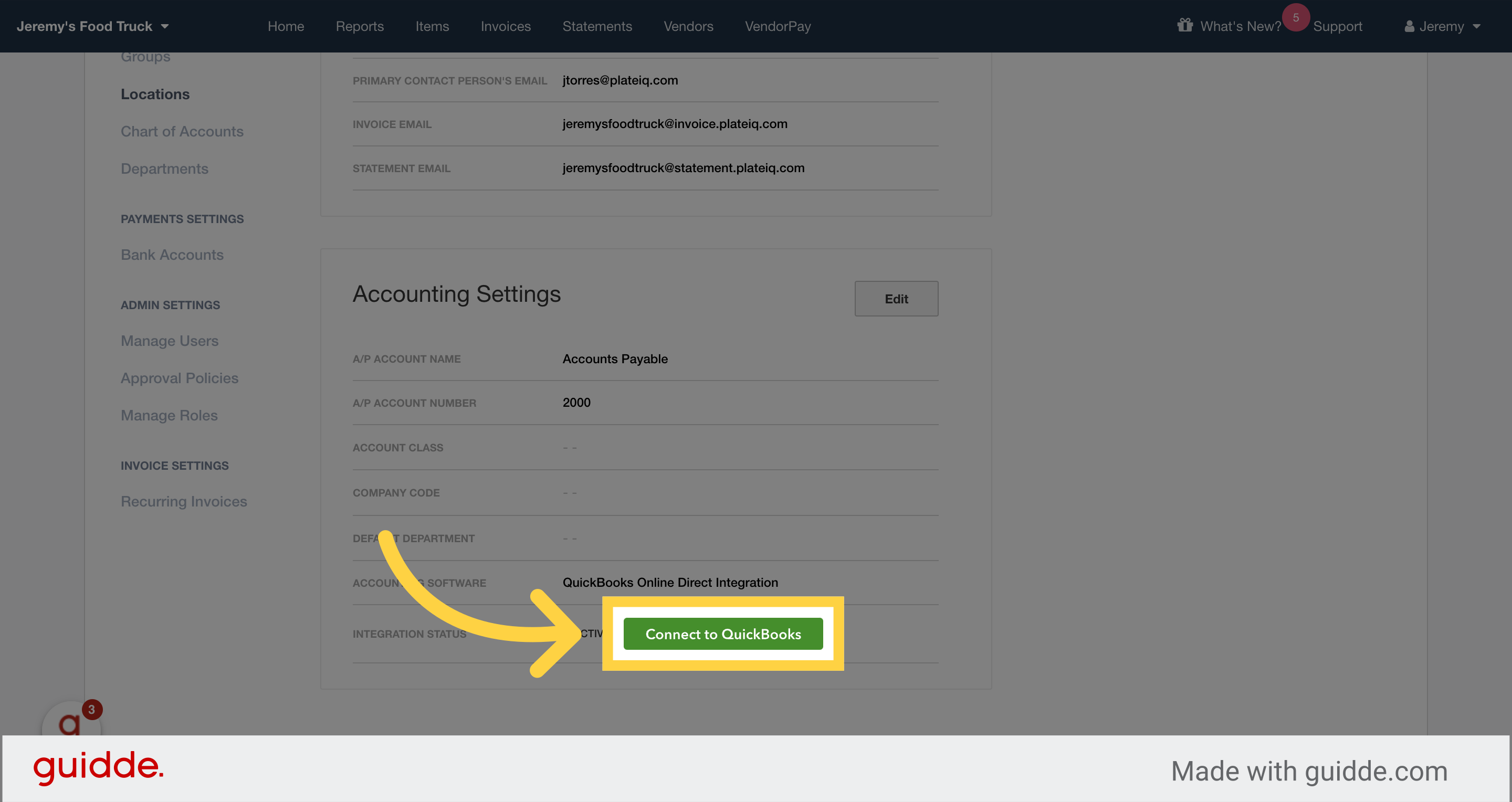 5. Enter Intuit credentials, and click "Sign In"
View the page to sign in to your Intuit account.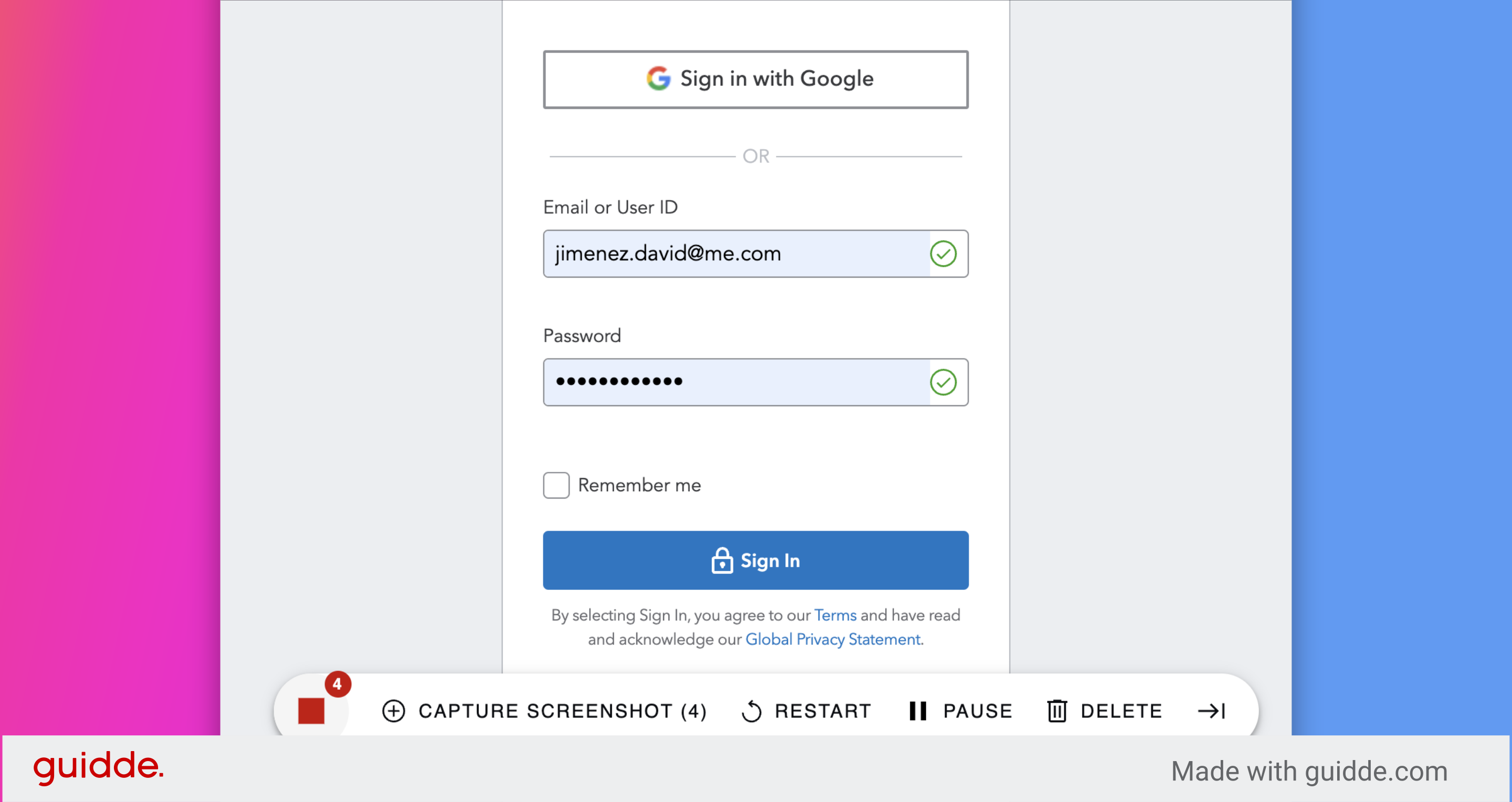 This guide covered the steps required to successfully link Quickbooks Online with Plateiq.